Skip tracing is the process of locating a person's whereabouts. Our clients use us to locate subjects for a variety of reasons, from debt collection and reposession, to missing clients, missing persons, geneology, and process serving.
Recommended Skip Tracing Providers
Detective Desk's skip tracing services may be used by debt collectors, process servers, bail bond enforcers (bounty hunters), repossession agents, private investigators, attorneys, police detectives, and journalists, or by any person attempting to locate a subject whose contact information is not immediately known.

Phone:
07 3102 3282
Website:
[link]
Email:
admin@globalskiptracing.com.au
Global Skip Tracing is a leader in the skip tracing industry. We don't just offer skip tracing as a service, we also develop tools for the industry. Our passion is skip tracing, and we have a strong focus on developing tools and training to help the industry grow.
We have helped some of Australia's largest companies, from banks through to government agencies and taught them the art of skip tracing and cyber investigations.
Our staff are not only trained, they are trainers to the industry. We have solved several Australia's most wanted cases and missing person cases and countless customer location cases.

Phone:
03 9811 4707
Identisearch is renowned as the leading agency in Australasia for the location of persons of interest. This agency has grown with the industry that it services and now provides a market leading service of skip tracing which is used to locate missing debtors. There are many agencies that provide a similar service but very few can deliver the success rates and unparalleled service that Identisearch provides to all of its clients.
The investigative team at Identisearch is able to conduct inquiries world wide if necessary and also have multilingual agents who can assist when required. This highly trained group of personnel, as a result of their experience and knowledge in their respective fields, truly allows Identisearch to ensure that the best possible resources and processes are applied to each and every file.
Phone:
1300 557 864
+61 2 6562 3822
Fax:
+61 2 6562 3844
This is one of SWA's specialist areas and is often misunderstood. It is sometimes referred to as 'tracing', 'missing persons', 'locates' and a number of other terms. Contrary to popular mythology it is not black magic but a professional service to locate missing persons or assets. It is a service in which we excel.
At SWA they understood the need for privacy, but they also understood and sympathise with their clients' need to be able to contact people for legitimate commercial and private reasons.
SWA has invested heavily to provide their clients with a legal search facility, Detective Desk. When this is combined with their team's exceptional investigation techniques, you will quickly realise why a high percentage of other agencies use SWA to conduct Skip Tracing on their behalf.
Guarantee- a located address is guaranteed for 14 days from the date of their report unless they advise otherwise .e.g. in the case where the subject/s move is imminent. A located address is either a work or residential address.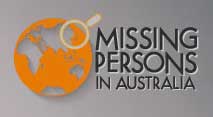 Phone:
1300 553 788
Missing Persons In Australia (MPIA) is an Australian owned Private Investigation company who specialise in locating missing persons in Australia. They can help you locate a missing person quickly, day or night.
With over 12 years' experience in the Private Investigation industry MPIA has a high success reate with skip tracing and locating missing persons and has found hundreds of missing people throughout Australia and Internationally.
Missing Persons In Australia is a government licensed Private Investigation firm, fully insured and with a reputation for successfully locating missing persons with a fast turnaround.
We offer a large range of services so if you would like to know our full range feel free to contact us for more information.